Prototyping a Time-tracking App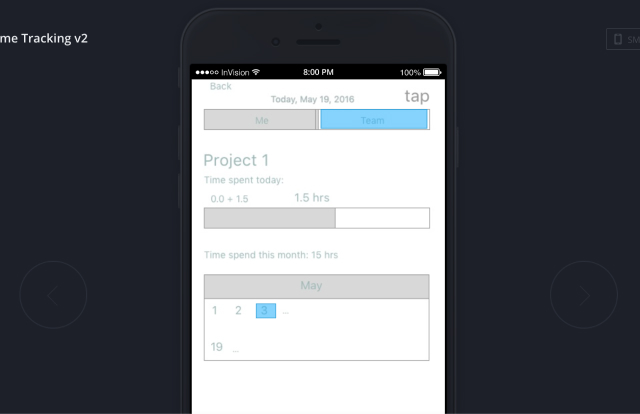 View Prototype: InVision prototype
Overview
This is a prototype for a time-tracking app that is focused on fast, after-the-fact, time entry.
What's the Problem Being Solved?
The goal is to allow individuals and teams to track their time spent on projects.
It's not easy to remember to track my time at the outset of a project-related task. I am usually working on several projects throughout my day, switching from task to task and stopping mid-task to resolve the occasional emergency. Ideally, I would say something like "Ok, I'm now going to work on project B, so I'll begin tracking my time", but in reality, I just do my work and record my time later.
The following are capabilities the app should offer:
Add time to a project for "today" and any given day.
See how much time I spent on a project.
See how much time my team has spent on a project.
See how I spent my time this month.
Designing the System
I began with the question, "How do I add time?" and began sketching UI flows.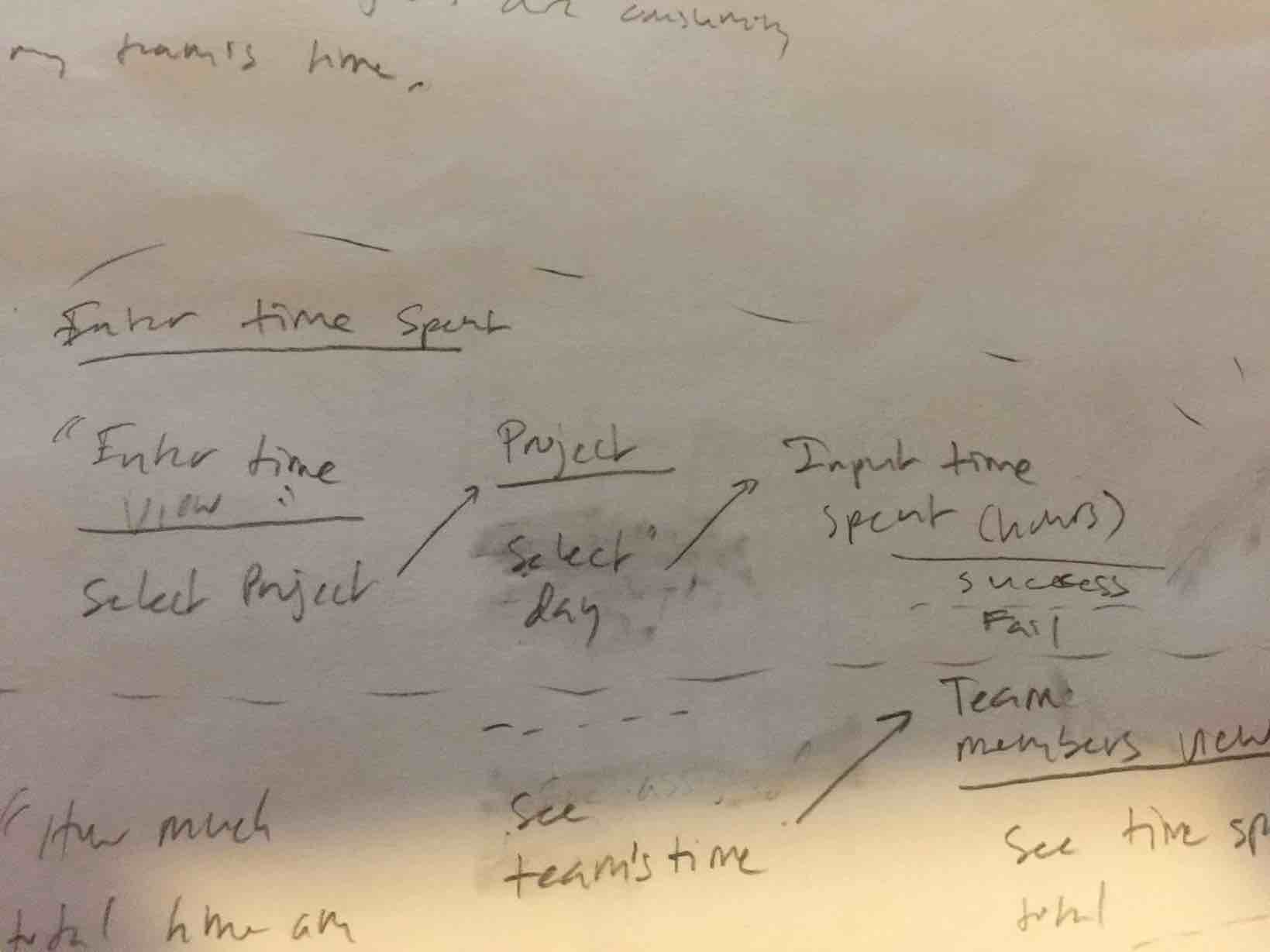 By asking this question, I had a starting point and an action that came to mind. I knew there was some screen where I could select a particular project and add time to the project. I began to sketch the flow for selecting a project, a specific date and finally entering the time spent on that project.
Prototyping the Interaction
The flows led to a system of features for which I designed screens and composed into a prototype.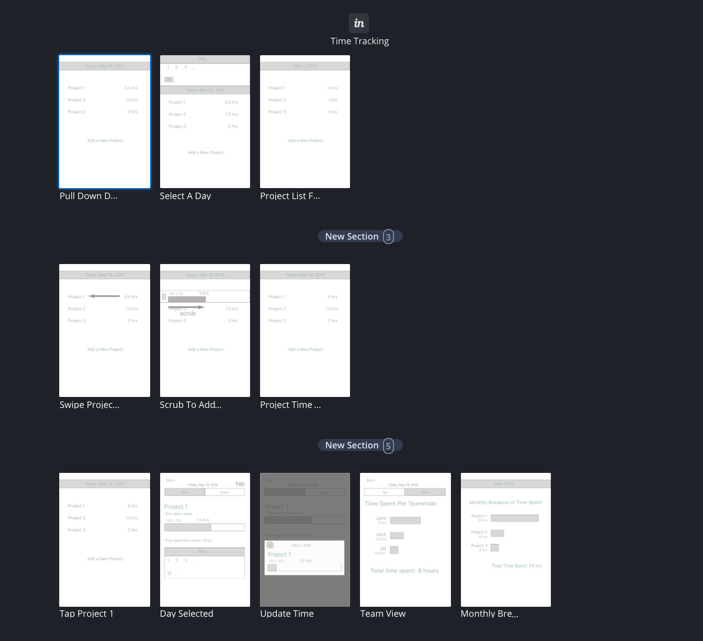 View Prototype: InVision prototype